Exciting news - Teachers Building Society has won the 2019 'What Mortgage' Best Lender Website Award. Here at Appius, we are honoured to have played a role as their long term partner in the design and development of their website.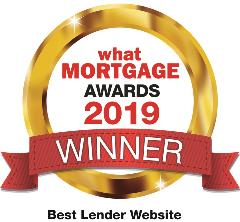 Joanne Atkin, Group Editor of the award presenter Mortgage Finance Gazette, said:
"This website is really easy to navigate, contains lots of useful information and the addition of case studies is an excellent idea. Congratulations as well for being highly commended in the Best Local Building Society category."
Katie Pullen, Marketing Manager at Teachers Building Society was pleased by the work deployed by our digital agency:
"The fantastic team at Appius have supported us for many years and enabled us to transform our ideas and the needs of our members into a modern and user-friendly website, so a huge thank you to them for their hard work and commitment."
Our Digital Marketing Director, Sarah Woolven was also pleased:
"Appius are delighted to have worked with Teachers Building Society on this website and their wider digital strategy. We look forward to be working with them on new exciting projects."
This is not the first time Teachers Building Society has been awarded by the Finance Gazette - back in November 2017, they won the Best Use of Technology – Lenders Award, thanks to a mortgage application portal, developed by Appius to allow intermediaries to register a client, obtain a Decision in Principle, submit an application, upload documents and track their cases online.