Using your digital channel and Sitecore solution effectively is perhaps even more important than ever. So t
oday I am sharing the
Appius Sitecore Case Study
,
prepared by our Digital Results Team
,
that I think you might find interesting. This
is about how we helped
Aon Insurance
to deliver more and champion a digital first approach in the organisation by:
on-boarding their bespoke quote and buy engine
providing ongoing web development support
allowing them to fully outsource their Sitecore and .Net development
redesigning and re-launching their UK Aon Insurance web presence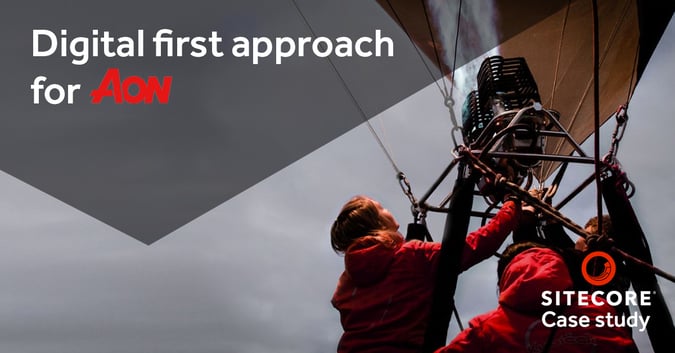 So how did Appius and Sitecore achieve this?
The relationship started by working closely with their marketing team to deliver consultancy and training on the platform. We developed proof of concept functional improvements leveraging
Sitecore's personalisation
and
tracking features
to create secure download areas for the Solicitors sector of the site.
Following the successful adoption Appius were asked to
upgrade
the whole solution to Sitecore 9 and complete full
user centred redesign project
for the main Aon Insurance website and one of the standalone affiliate brands.
Appius are now Aon Insurance's outsourced Sitecore and .Net development partner, responsible for the management and maintenance of their end to end solution.

What our client had to say about Appius…

"Appius are always top of mind for digital, and the best agency I have encountered in my working life ; professional, excellent at what they do, a joy to work with and incredibly collaborative...their approach is absolutely brilliant and their entire team are all terrific in their different specialist ways. I would recommend them in a heartbeat"
- Moira Carriere – Risk Solutions & Affinity marketing consultant – Aon Insurance
Read the full case study
, which includes more information about our approach and a diagram of the technical architecture we put in place.
Alternatively, get in touch with us by calling
01202 553722
or
contact us on our website
. if you would like to find out more, or would like to discuss any aspects of your digital strategy.