Personalisation is so much more than just ensuring your direct mail or email blast has the prospects name on it, or just sending a mailer out to all people that subscribed. Marketeers have always understood the importance of it when engaging with target users and existing customers.
I'm going to go out on a limb here and suggest if you're reading this article, you have a grasp on why user profiles are important, and why tailoring your messaging to speak to those particular profiles is vital in effective marketing? Great stuff, you've just saved me an extra paragraph.
Now in the multi-platform digital age, personalisation is so much more than just ensuring your direct mail or email blast has the prospects name on it, or just sending a mailer out to all people that subscribe to a wine club. We are now more connected, and our digital footprint tells the observer everything: whether we are parents or not, our gender, our political leanings, our partners' interests and even our sleeping and exercise patterns (if you're a wearable user). Combine this with a fundamental shift in how we behave online and expect information to be presented: Wired reported studies that showed "when we go online, we enter an environment that promotes cursory reading, hurried and distracted thinking, and superficial learning". These factors all point to the theory that our websites need to be optimised for the user and should be personalised where possible, as otherwise we've lost a user before they've even viewed our content.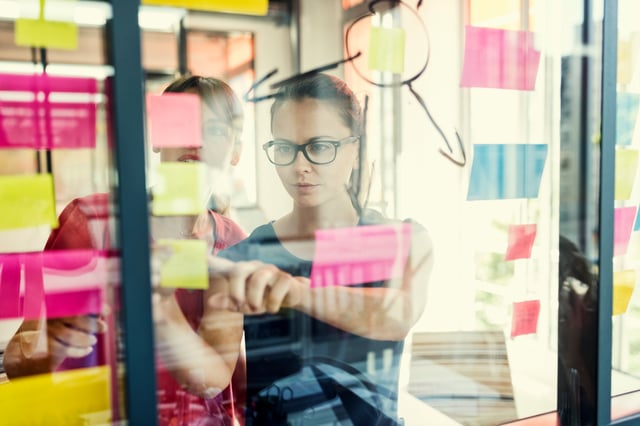 That sounds cool, but what's it got to do with B2B?
Personalisation at first glance feels very much like an E-Commerce thing… and definitely retail and online stores have seen these benefits for a long time. However, we have seen a massive value in the financial, professional services and membership industries.
Even when we are selling B2B, the users are people, driven by similar behaviours and profile values. Granted the behavioural personalisation is simpler and typically based on much less personal information such as industry, service interest and job role. However, that isn't to say it's not still highly valuable to create a personal experience. For example, if you have a high volume of content, don't expect your user to drill down every visit and dig out what they need each time. Bring it to the surface for them on follow up visits. Allow your website to be a unique digital journey for each user, and prioritise which pages get offered – trust me, you'll thank me later!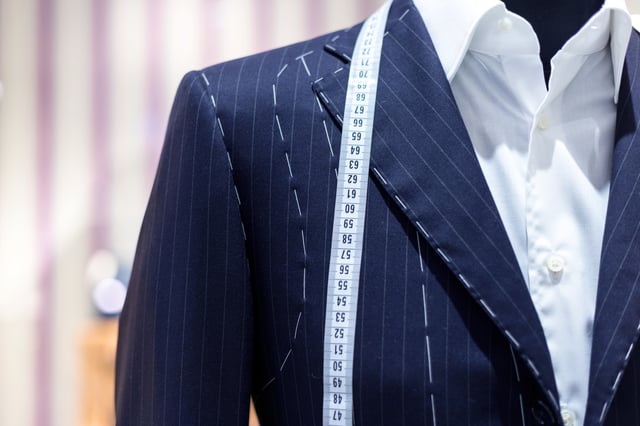 We've seen great success in creating rules based on multiple criterion, whether it's in-session or historical behaviour and have been able to see significant increases in user-engagement and conversions by doing so. When you allow your website to use behavioural and personal data across multiple channels and tailor your users interface to be fully optimised towards their interest and needs, it's seriously powerful. Persona carding your content allows you to determine which segment of your audience needs to see certain content at particular points in their journeys. Even something as simple as geographical or corporate IP look-ups can help determine how you create a more engaging journey for that particular user.
One of our Technology Partners, Sitecore has been named an Industry Leader in Gartner's Magic Quadrant for Web Content Management and a Visionary for Multichannel Campaign Management. Sitecore have incredible technology, so where do Appius fit into all this? We know how to set it up, to maximise an existing or implement a brand new site in Sitecore's CMS and ensure your website responds to personalisation rules based on the user. Think of it in another way: Sitecore provide the paint and the canvas, Appius are the artists making these materials come to life. Combine this knowledge with support in targeting your users through close integration with email or social media and you're onto a harmonious relationship - it's one of the big benefits of a "full service" offering.

Great…but this all sounds awfully expensive.
Sitecore has a great CMS, and Appius have the experience to make it work to its full potential, in the most cost effective way for you. As outlined in our previous post there are a number of ways we can get projects like this to see the light of day sooner. We have workshops to explore users and pilot some of the personalisation techniques. This starts at 10 days of work, and once you're proving ROI with higher conversions online, it makes it a lot easier to get the budget from the Board. Our work with BlueChip (which you can read about here) saw an increase in traffic by 30% and 3 times more web generated leads, with these leads then being nurtured through a more structured approach. Some of our clients have even found pushing ahead with personalisation has allowed them to hold off on the more complex CRM integration projects for the time being. This has often even led to the realisation that personalisation combined with successful marketing automation meets most of the Marketing Department's needs, saving both time and money.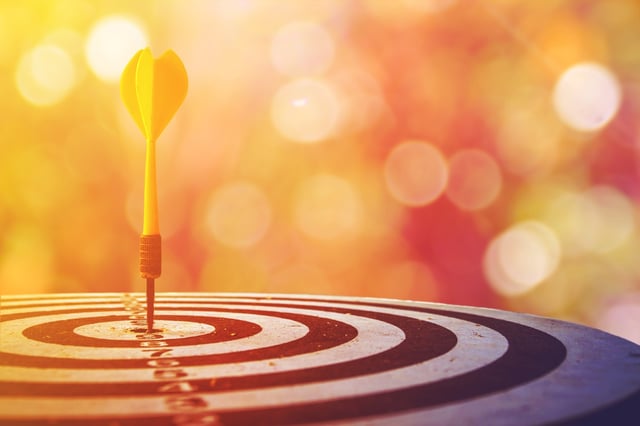 If you want to look at how personalisation can engage your target audience more effectively, in the most cost effective way, get in touch. We're always happy to talk.