How can financial service brands optimise analytics and insights?
Financial services brands operate in a hyper-competitive space. Especially in the UK. The UK is one of the most developed financial markets globally, with the sector producing £10 for every £100 in economic output - a significantly higher percentage than in the US, Germany and France.
There is a huge amount of value in this industry. And so financial services brands rely heavily on data and analytics to make the right decisions and stay competitive.
Tools such as Google Analytics sit at the foundation of data strategies for these brands. They show how visitors interact with their channels - tracking the effectiveness of marketing campaigns and helping brand marketers make data-driven decisions to improve their online presence.
However a significant challenge for fin-serv brands is weaving insights from analytics tools with data from legacy systems and painting a single view of the end-to-end customer journey. And this challenge is accentuated by the imminent arrival of GA4 in July 2023 - which in turn presents data-migration obstacles brand marketers must hurdle.
2023 will be a year of change for financial services brands. But what are the major challenges - and how can financial services brands overcome them?
#1 Skilling up and rolling out
One of the major challenges facing financial services brands when it comes to using Google Analytics is the lack of skills and understanding to effectively implement it within their team. Google Analytics is a complex tool with a wide range of features and capabilities. This can make it difficult for financial services brands to fully understand how to use it, and to effectively train their team members to use it as well.
To overcome this challenge, financial services brands need to invest in training and education for their team members. This could include providing training courses, hiring experts to teach workshops, or simply investing in learning resources and guides to help team members understand the tool better. Expert support to complete the fundamental implementation and set the framework for further data capture and reporting can save weeks or months of issues.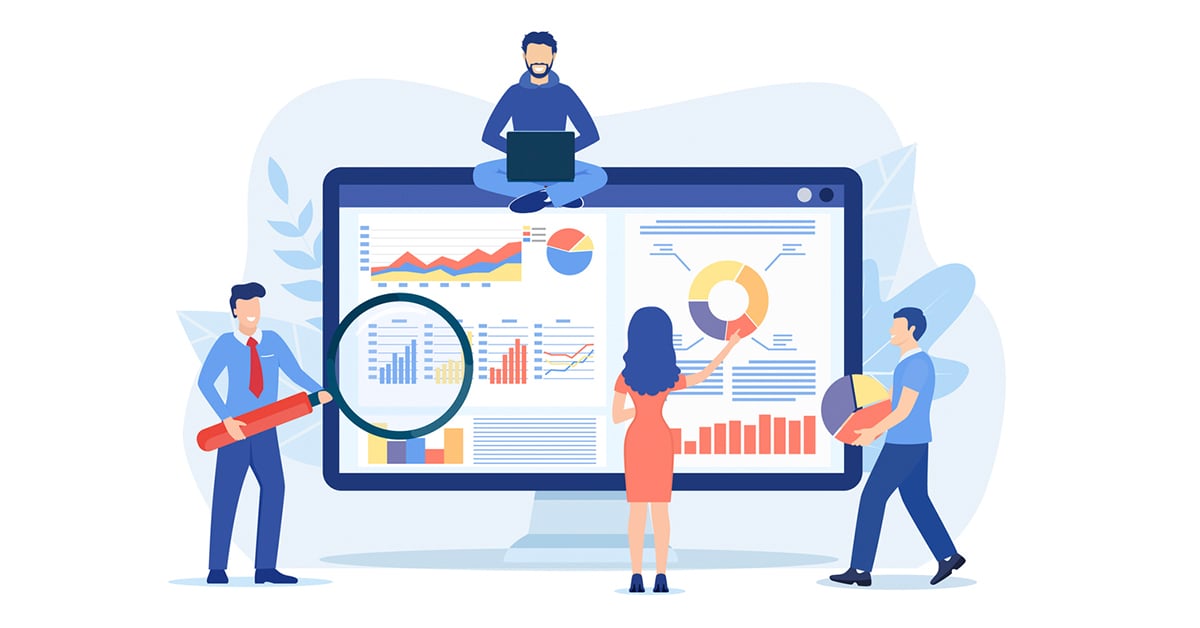 #2 Evolving with the data
Another challenge facing financial services brands when it comes to using Google Analytics is the constantly evolving interface and data set. Google regularly updates the tool, which can mean that financial services brands need to constantly adapt to new features and capabilities. This can be particularly challenging when it comes to year-on-year (YoY) reporting as the changes can make it difficult to accurately compare data from one year to the next.
Certain data points - such as the 'bounce rate' - are fundamentally different in GA4. This changes the fundamentals of the year-on-year data for comparison. Those acting on the information must be cognizant of this to avoid poor digital decision making.
Financial services brands need to ensure that they have a clear and consistent process in place for tracking and reporting on their data. This could include using standardised templates and reporting frameworks, and making sure that team members are trained on how to use the tool effectively.
Data processes naturally evolve over time - and as they do they reveal opportunities to improve UX strategies and boost conversion rates.
Accurate data and effective reporting frameworks empower brands to better understand the behaviours - and the expectations - of their audience. Armed with these insights, brand marketers can make tangible improvements to their experiences. This can be as simple as finding areas for brands to communicate in plain English as opposed to financial jargon - or it can mean repositioning products and services within the UX to better find customers.
#3 Racing the sunset (of Universal Analytics)
Another challenge facing financial services brands when it comes to using Google Analytics is the fact that Google is sunsetting its Universal Analytics platform in July 2023. This means that financial services brands will need to switch to the new Google Analytics 4 (GA4) platform, which has a number of new features and capabilities.
This is something of a ticking time bomb for those that don't have their GA4 reporting fully in place yet.
Year-on-year data reporting from July 2023 will be tricky until a full set of GA4 data is available. Many FinServ brands will have the basics in place - but the most important metric to measure is website conversion - and brand marketers need to know how these data points integrate with reports.
It is important to remember that all these changes are worthwhile.
GA4 is fundamentally better at tracking different channel sources and visitors - operating as a 'data cube' which can be manipulated in accordance with your specific analytics goals. It includes a number of features from Google 360 (a much higher cost analytics model) - such as big query exports and the capability to migrate data to other platforms.
However it comes with a series of new interfaces and less "box ready" reports. There is also a higher degree of raw data which needs to be carefully managed by experts. It also is a bigger 'hit' in terms of Google Core Web Vitals - and this means that a complex GA4 integration can significantly slow down site speed which can be extremely costly.
To prepare for this transition, financial services brands need to understand the differences between the two platforms, and ensure that they have a clear plan in place for making the switch. This could include investing in training and education for team members, and working with experts to help with the transition process.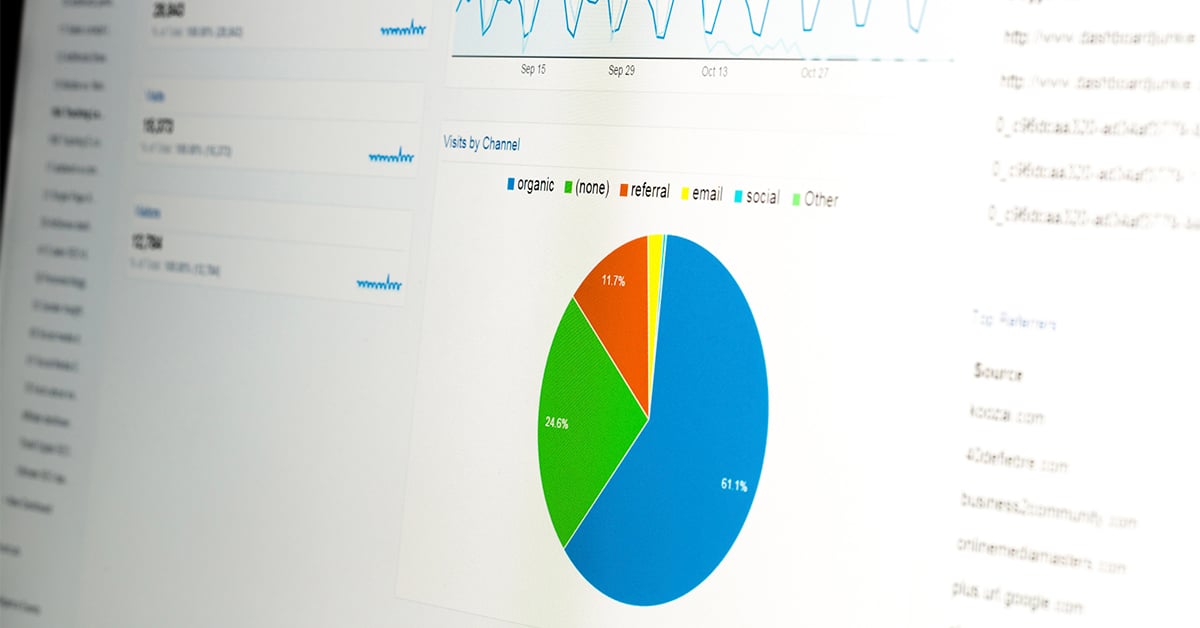 #4 The age of consent
The financial services industry is heavily regulated, and brands need to ensure that they are complying with all relevant laws and regulations.
This includes the General Data Protection Regulation (GDPR), which imposes strict requirements on how companies can collect, use, and store personal data. Also, in the UK there are ICO requirements for cookie consent which need to work in synergy with any GDPR implementation.
For financial services brands using Google Analytics this can be a challenge. Google Analytics naturally relies on collecting data about users and their online behaviour. Brands need to ensure that they are obtaining the necessary consent from users before collecting their data, and that they are transparent about how they then use it.
Users need to be given more complex control over types of cookies to accept. There is no one- size-fits-all strategy for implementing this; regulation is still open to interpretation and compliance and legal teams need to take a position. Marketing teams must have strong representation in these decision making processes to avoid massive gaps in measurement of Return on Ad Spend (ROAS) and wider campaign optimisation.
Every brand will need a bespoke strategy. External digital experts are best placed to help brand marketers understand the options available, implement the right processes and help create the best experiences.
#5 Tracking the end-to-end journey
Google Analytics empowers brand marketers to track and measure the customer journey, from initial website visit to purchase or account opening.
However, this can be a challenge for financial services brands, as the customer journey often involves multiple steps and interactions across different devices. It often also includes visits to channels such as bespoke quote and buy engines, e-commerce solutions or secure account opening and management platforms.
Many organisations treat secure platforms and portals as 'off limits' for GA tracking for security reasons. The 'single page application' format means that these solutions were not built with tracking in mind.
However with the right approach and skills (applying analytics properties, tags, triggers or GA data layers) these crucial journeys can be tracked and attributed back to marketing activity and paid spend. This data helps brand marketers accurately answer the magic questions. How much did it cost me to get a new customer? To make a new transaction? To open an account?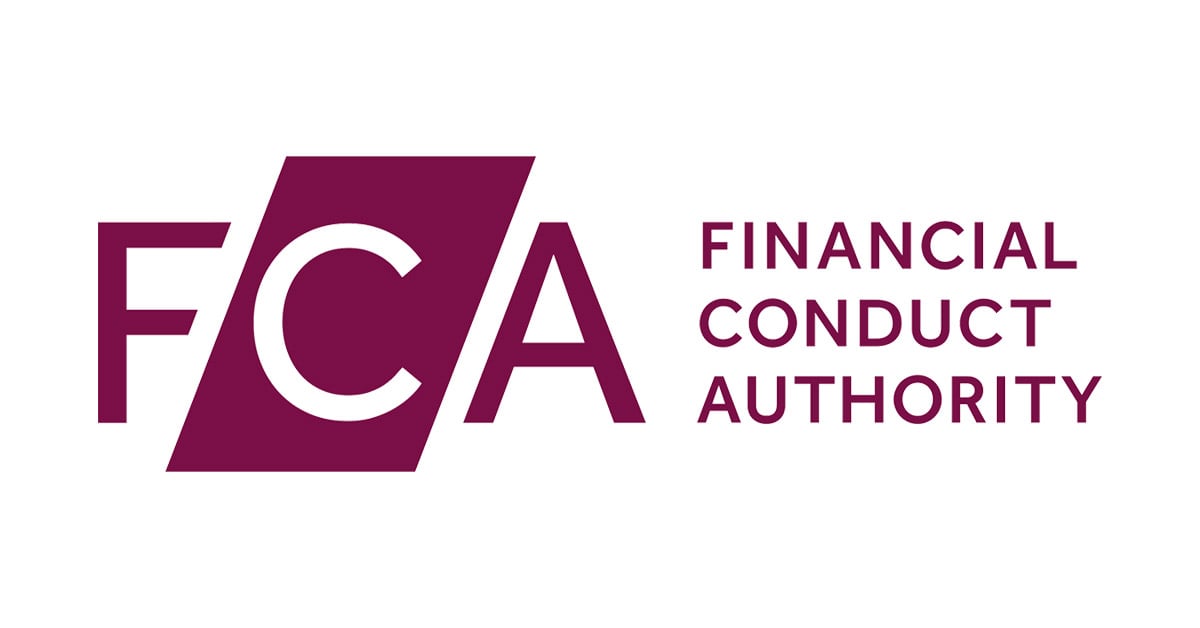 Financial services brands face a number of challenges when it comes to optimising analytics and insights - especially with the impending end of UA as we know it.
But by understanding the needs and behaviours of their audience, using plain language, and aligning their analytics rollouts with changing consent and GDPR requirements, there is scope to gain ground in a competitive market and deliver premium user experiences for their customers and prospects.
For more insights on the specific challenges emerging with GA4, GDPR and how they need to weave together with consent - or questions about how FinServ brands can boost digital channel performance in 2023 - get in touch with the Appius team directly at www.appius.com/contact