The main goal of user experience (UX) is to improve the experience users will have while using your products or services. As a digital agency, here at Appius we are constantly trying to create a great user experience and help our clients achieve their goals. So through recent experience and observations, in this blog post we shed light on some of the common mistakes made in the implementation of UX strategies.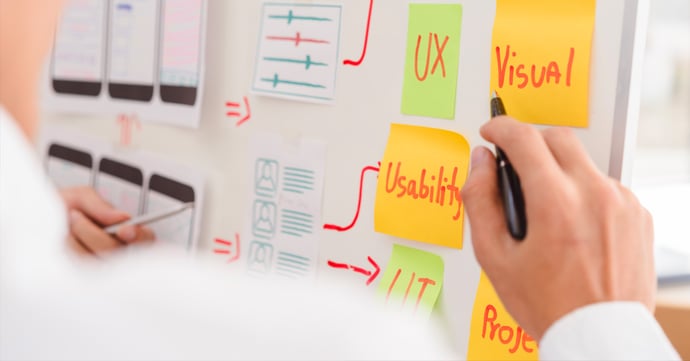 1. Not allocating budget or time for any UX Testing
It's easy to forget to plan for UX Testing when budgeting or to see it as an additional cost for a 'nice to have' part of the process. On the contrary, this is a hot topic for web design and SEO, and for good reason. A bad experience impacts how a person uses your website, which can reduce conversions and negatively influence rankings on the search engine results page for your target keywords. UX testing can be really quick and easy to do and can save lots of your budget on future iterations, or lost return-on-investment for your later phases.

2. Brand or proposition dominates the user experience
Brand and proposition are hugely important parts of a great user experience, and they can delight your audience and convey the strengths of your product or service. However users have a lot of demands on their cognitive abilities when navigating a digital experience. So there is value in keeping the core experience simple. If your visual brand, unique naming and tone of voice are allowed to dominate over the core usability of the site and the content, then you may just lose your visitors and users through the confusion. Do you have a website or App section that has a name from your offline materials, or are you totally avoiding conventional words when your users are trying to find something – watch out!
3. Not leveraging personalisation capabilities of their Experience Platform
For some companies, with a basic content management system, a well-designed user experience is good enough. But where you have a large volume of content or a highly competitive market area, a flexible digital marketing platform capable of showing personalised content can boost the conversion of your website. So why settle for a well designed website when you could be actually taking it to the next level, and using the value of the Experience Platform you have purchased?
4. Investment in innovative UX tech over core UX best practice approaches
Think beyond the latest technology and determine what really counts for your customers and your organisation. While it may feel like you are ahead of the pack by using the latest and most expensive tech, budget spent on new innovative UX tech does not always equal successful innovation. Are you combining your UX and analytics tech investment with a solid user centred design process that you are delivering pre launch? Are you iterating your site to optimise after launch or just studying stats?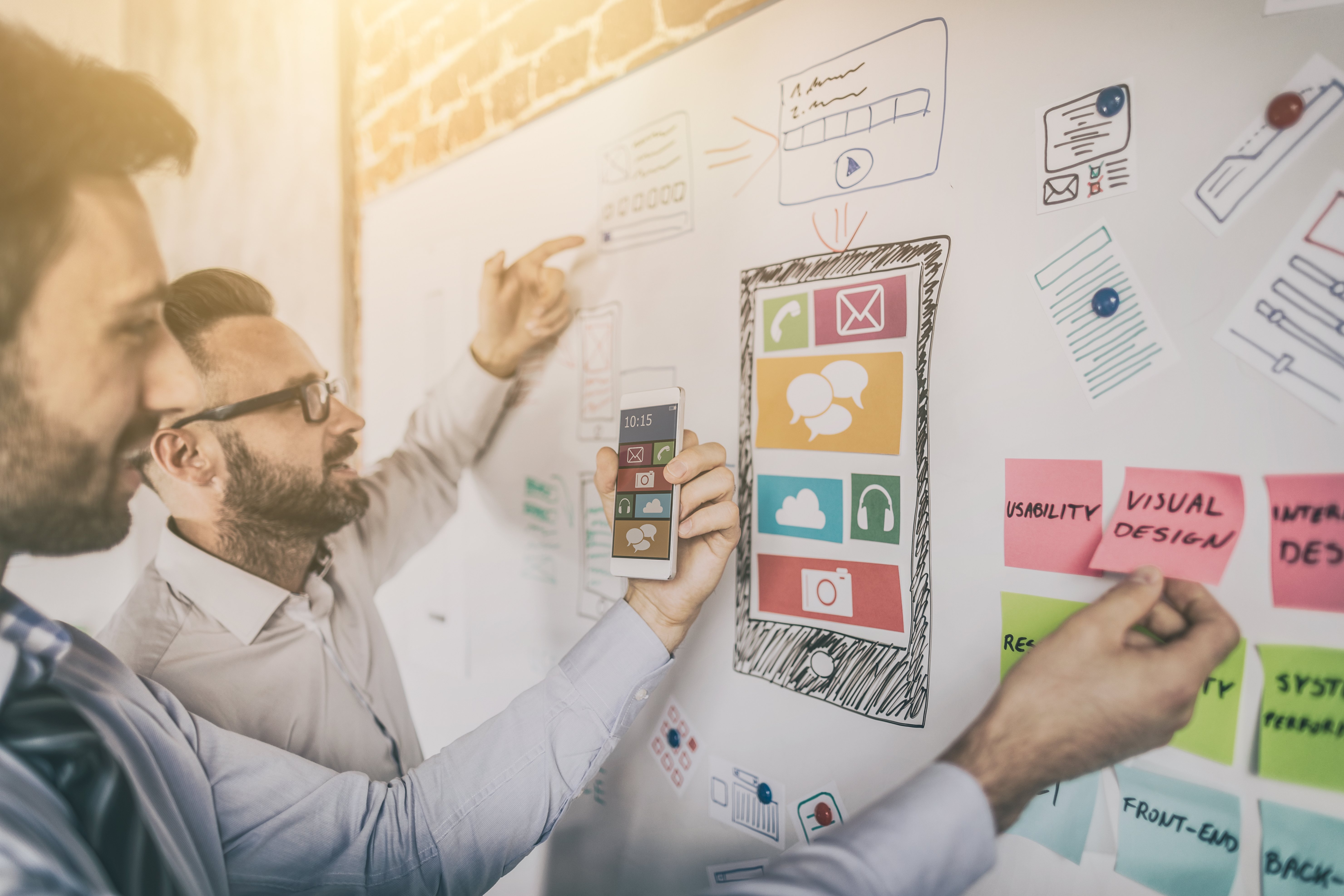 5. Campaign content placed on website without any structure
Users need a structure to navigate through your site. Search engines use the structure of your site in order to understand what content is valuable and what content is secondary. Do you have sections or pages in your site that you have created for campaigns, that are just floating in cyberspace? Could you build them into the core site structure or create a global navigation route to this type of content?
6. Business unit structure affects structure of user experience
When budgeting is done in divisions or through business units this can often manifest itself in artificial structures and 'silos' on a website. A central user experience framework, process and deliverables to join everything up into relevant user journeys is something you need to off-set this risk. Have you had that conversation with the other divisions or business units? Talk about how people should move between your website areas and how you could track and support the 'cross navigational' journeys much better. When you work so hard to get traffic from external sources, why wouldn't you work hard to get a better exchange of visitors with other parts of your own organisation?

7. Getting caught on a 'native app treadmill', that hasn't added enough value to your users
You thought you needed an App, and you made one. Now you are caught on the 'native app treadmill' of needing to keep it up to date for the small but loyal audience that adopted it, or face their wrath if you take it away. Have you considered hybrid solutions that could be adapted for each operating system? Is your app adding more value than a good mobile website and leveraging device specific capabilities - like sustained logged-in state and notifications?
8. Lack of integration between CMS or Experience Platform and your email platform
You would love to send an email to users who have submitted data or started but failed to complete a process. However, you just don't have that level of integration with your email platform. For instance, you could help your business driving conversion with behaviour-triggered emails (e.g. welcome emails, abandoned cart emails, relationship milestone emails, etc.). What are the confirmation or user requested emails that could cross sell and up sell your services?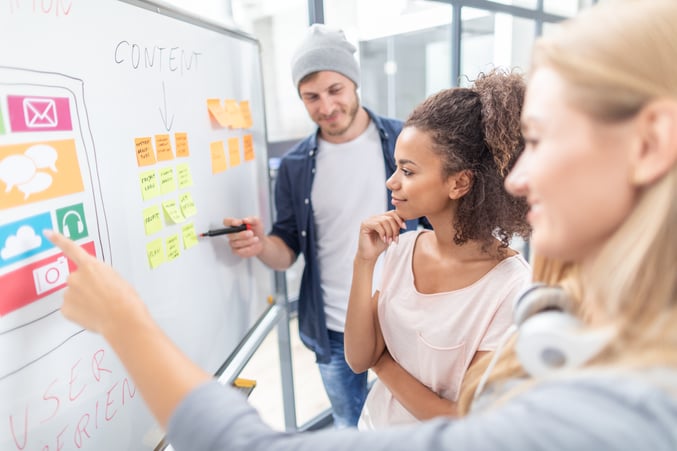 9. Overly strict or unsophisticated implementation of GDPR
Have you taken a very hard or basic line on your GDPR implementation? Missed the chance to keep in touch with users as part of a model where you capture and maintain their communication permissions in a structured way? Are you avoiding the capture of data in certain digital marketing channels purely because of your company position on GDPR? Did you start from scratch on your customer database after the GDPR deadline? All of these issues can be avoided or mitigated with the right strategy.
10. Never quite integrating between website and CRM solution
They are some of the toughest digital projects,but if you can leverage the data in your CRM solution for your website and personalisation capabilities the rewards are huge. Imagine if your website knew the user's identity based on your CRM data and tracked their behaviour, even when they hadn't submitted any data. How much could you personalise their experience? What value would you gain from knowing which calls were the right ones for your sales and customer service teams to make?
We hope that this blog post has given you some food for thought in reviewing or planning your UX strategy. We'd love to hear your comments to know if you agree or you would add something else to this list.
Need help with any of these issues? Appius has been fixing and avoiding them for over 20 years and we would love an informal chat about your digital challenges and objectives, so please do not hesitate to give us a call on 01202 553722 or contact us on our website.