Our reflections on the practicalities of working with large organisation in-house teams & group level suppliers, and how to best utilise supplementary relationships with smaller Digital agencies to help solve challenges quickly and cost effectively.
When we started to work with some of our larger clients: AXA, AON & Canaccord Genuity; we started on small, tactical projects within a division, and managed to prove our worth. Now, we work as part of their preferred agency rosters and have implemented projects across group level. We have learnt all about the good, the bad and the ugly when it comes to working within large groups with a global presence.
From our experience in the finance sector, and across other large corporates, we have found a few common situations, and would like to share how we managed to overcome challenges and supplement existing relationships to solve problems cost effectively.
Do any of these statements sound familiar?
"I can't get this done because our agency is set at group level"
From one perspective, it makes perfect sense to have one agency implementing change across multiple sites at a Group level. You want all your comms, branding and updates to be unified across the group with the same messaging. What this sometimes doesn't enable is the empowerment of regional teams or departments, so that they can leverage Group tools and solutions.
What's right for your audience when you drill down into your user base? How can you empower your marketing teams to deliver on their specific digital objectives? How do you make those small changes in your section of the website? Do you put in a request at Head Office? Once that request is in, what feels like a pressing matter for your team, may then need to go on the back burner whilst group focuses on another larger-scale challenge. Sometimes the request goes through, providing you use the group partner agency who may charge more than a smaller agency. This is a story we hear echoed throughout different departments, and often the teams are tearing their hair out. Where we've been able to assist here is by working collaboratively with internal teams and existing agencies to deliver these small tactical projects quickly and effectively.
However, on the flip side at the other extreme…
"Divisions are doing their own thing without Group consistency"
So your teams are going rogue to "get stuff done". However great and proactive they are being, at Group level it may not be in alignment with what you would like to see. Empowerment is one thing but no clear direction and framework is another thing entirely. Where we've been able to complement the existing set up, is by helping put together digital and development frameworks at Group level to guide specific teams. Also it often helps to speed up proceedings if Group / IT Teams receive a fully fleshed out brief, with the desired design and user experience work completed with consideration to how it can be built in the existing platform and leverage the investment in technology that has already been made.
It certainly helps that we are partners with several of the largest Experience / Content Management Platforms and marketing automation software providers, so we are able to advise which technology would best suit you, if you haven't already invested in one or are becoming disillusioned with the one you currently have.
We have also gone into departments who initially have felt they wanted to implement a different solution. One particular client was frustrated with their CMS and thought it not fit for purpose. After a half days training, with a little tweak or two in how it was set-up, that department became champions of the solution.

"We need to get in a new Head of Department. Once we've devised our digital strategy, we'll engage with new agencies"
A departmental restructure or people change can mean that you need to wait to get somebody new in before you start to look at a digital strategy. This is quite the "chicken and egg" argument. Can you devise a fully effective digital strategy without consulting the agency that will be responsible for the execution and that live and breathe digital transformation? But then, if you use an agency to devise that strategy, are you then bound to move forward with them? If you use an agency to fill in these skills gaps until you find a suitable internal resource, how do you ensure a smooth transition and handover?
Luckily at Appius, we have managed to fill these skill gaps within strategy, marketing, and technology. As well as giving well-informed recommendations on your digital strategy, we have ensured your internal resource is fully skilled up and trained on the work we carried out. This approach of bringing skills on-site and working as an extension of your existing set up has allowed Appius to be an invaluable partner. After implementation, you're then left with an internal team who have benefited from our knowledge transfer.
We often take a phased approach with these departments too. This allows smaller projects and changes to see the light of day sooner. This approach has been a really valuable tool to also build a business case internally for more investment to roll out across group level, and can be done without the need to hire at the outset but rather wait until such time as there is more clarity to level of experience to hire.
"We're not looking to replace our existing agency"
We know internal process to request a change of group level suppliers can be taxing and as humans we naturally choose the path of least resistance. This is understandable. In such a fast paced world like Digital, there are other more pressing matters, without having to run another benchmarking activity for your suppliers. When we have come in on these small projects, they have been just that. Small, tactical projects that allow you to workshop a problem, at the fraction of the cost. You may wonder what's in it for Appius? Whilst we would like to be your incumbent agency, realistically we are looking to prove ourselves. Just like we have with other clients. It's a "win-win" situation: we deliver a solution to a challenge you've faced and you haven't had to wait for next year's budget to request it. In the unlikely event that the project doesn't deliver what you had hoped, you're not tied into a lengthy or expensive contract with us. If you love what we've done, we would have likely gone through the process to be an agreed supplier, so you can use us again whenever you want.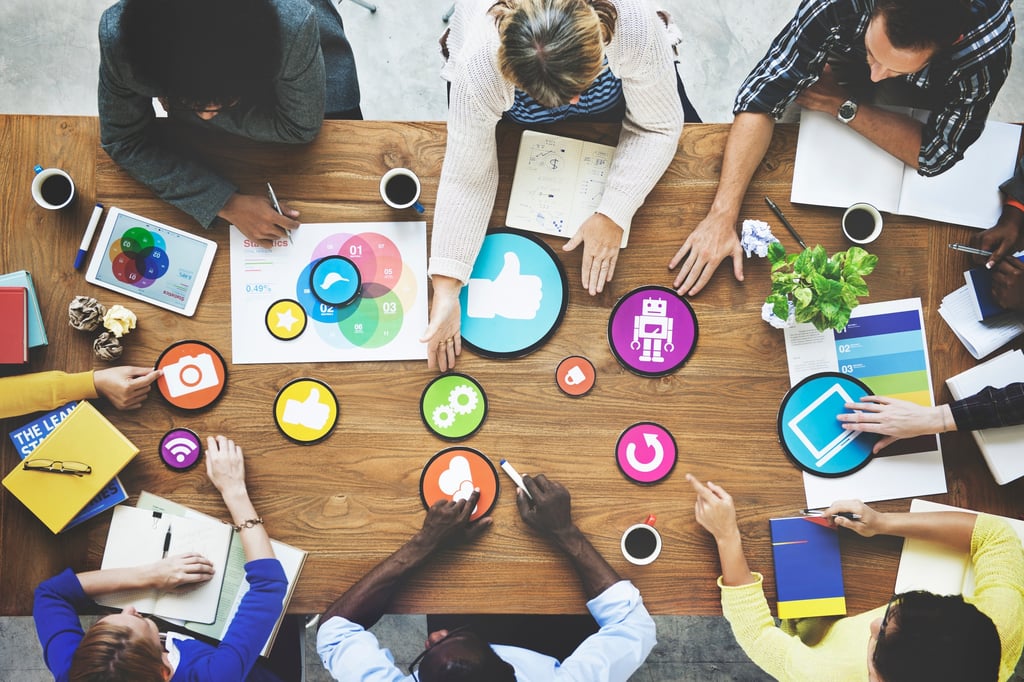 So there you have it: a tactical approach with a smaller agency can actually compliment your existing strategy, and you don't have to go through a giant upheaval to get them on board. You can also utilise this relationship to supplement any skills gaps or resource shortages, and then benefit from upskilling your existing in-house team as we work together. You get the best of all worlds when you combine your in-house teams, your group-level, large agency, and your agile, smaller agency focused on execution.
If anything mentioned here has struck a chord, or maybe there's another valuable barrier or way of working closer we've missed, get in touch with us. If you want to know more about how our "working closer" approach helps our clients achieve higher results, then we'd love to hear from you.